Haverford Bright Futures Park - Philadelphia PA, USA
Design competition to redesign a neighborhood schoolyard.
'
T
he Community Design Collaborative and Delaware Valley Association for the Education of Young Children (DVAEYC) are hosting an interdisciplinary design competition promoting innovative outdoor play spaces for Philadelphia and other cities. We're inviting teams to create plans for an outdoor play space at one of three public sites —a school, a library, and a recreation center.
The power of play space in the community and its impact on early childhood development cannot be underestimated. Play Space is rooted in the concept that urban play space is an unexpected contributor to solving some of the city's most critical challenges.  These spaces strengthen the fabric of neighborhoods and can help improve early learning skills, imagination, independence, and health outcomes for children and also provide a venue to build strong interpersonal relationships, leading to strong communities and family friendly cities.
Many child care centers and schools in Philadelphia have limited access to outdoor play space, and those that do often fall short of being rich environments for learning and play. Each of the competition sites presents unique challenges and great opportunity – they are in areas with high populations of young children living nearby as well as nearby childcare providers that could take advantage of improved play spaces...' 
Play Space Design Competition Intro September 2015
Reviving Recess: Haverford Bright Futures
Philadelphia School District
Mill Creek | 4601 Haverford Avenue
Haverford Bright Futures is located in an urban renewal area that lacks the traditional grid and density of the city. Its ample, nearly-two-acre site feels disconnected from the surrounding community. Green, but un-stimulating, the site does not reflect the vitality of a Bright Futures preschool program with an international enrollment inside. Each of the four classrooms leads directly outdoors, but the children are greeted by a modest concrete pad and a vast lawn.  Enhancing this site with innovative play opportunities will create a more engaging place for both the children and the community.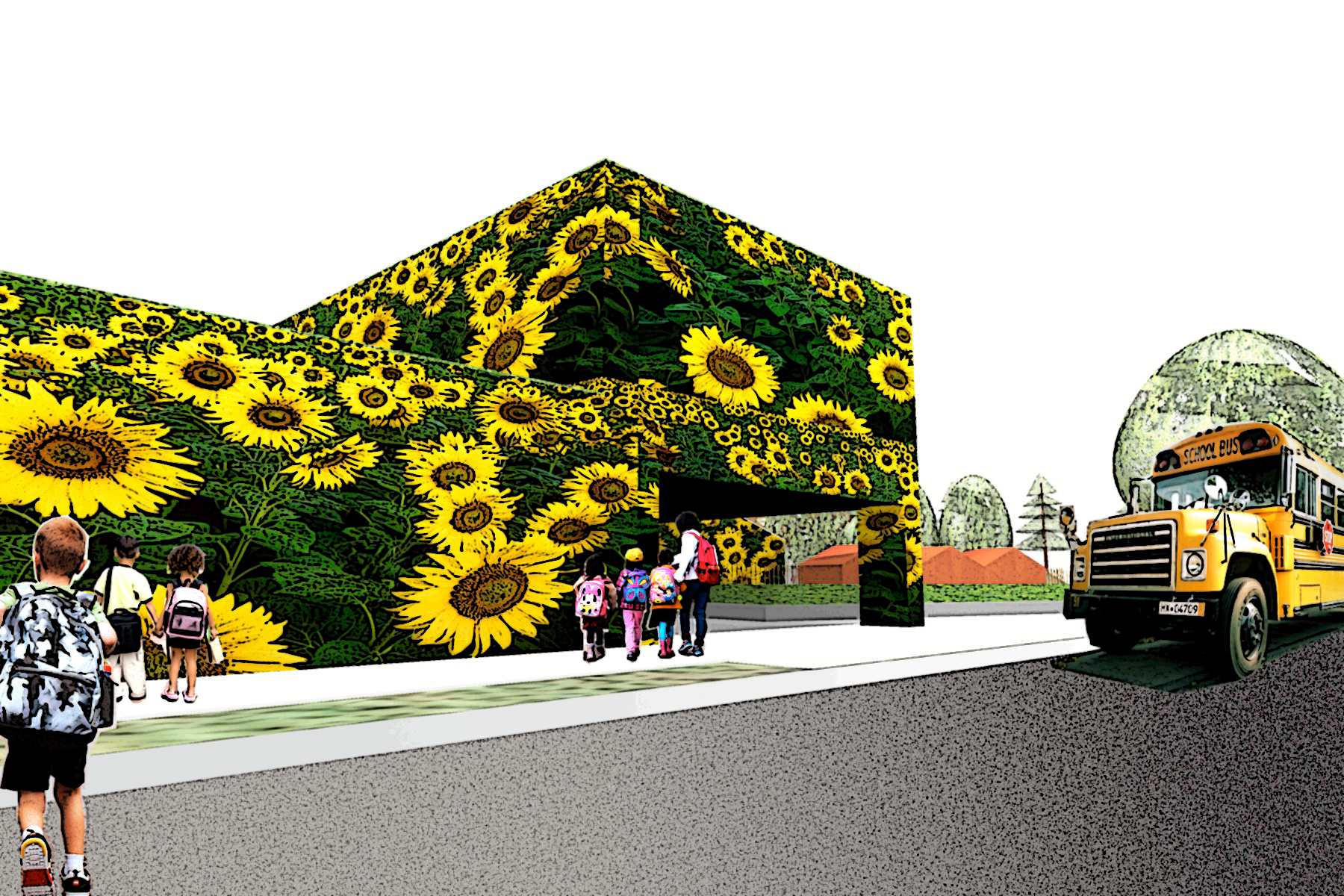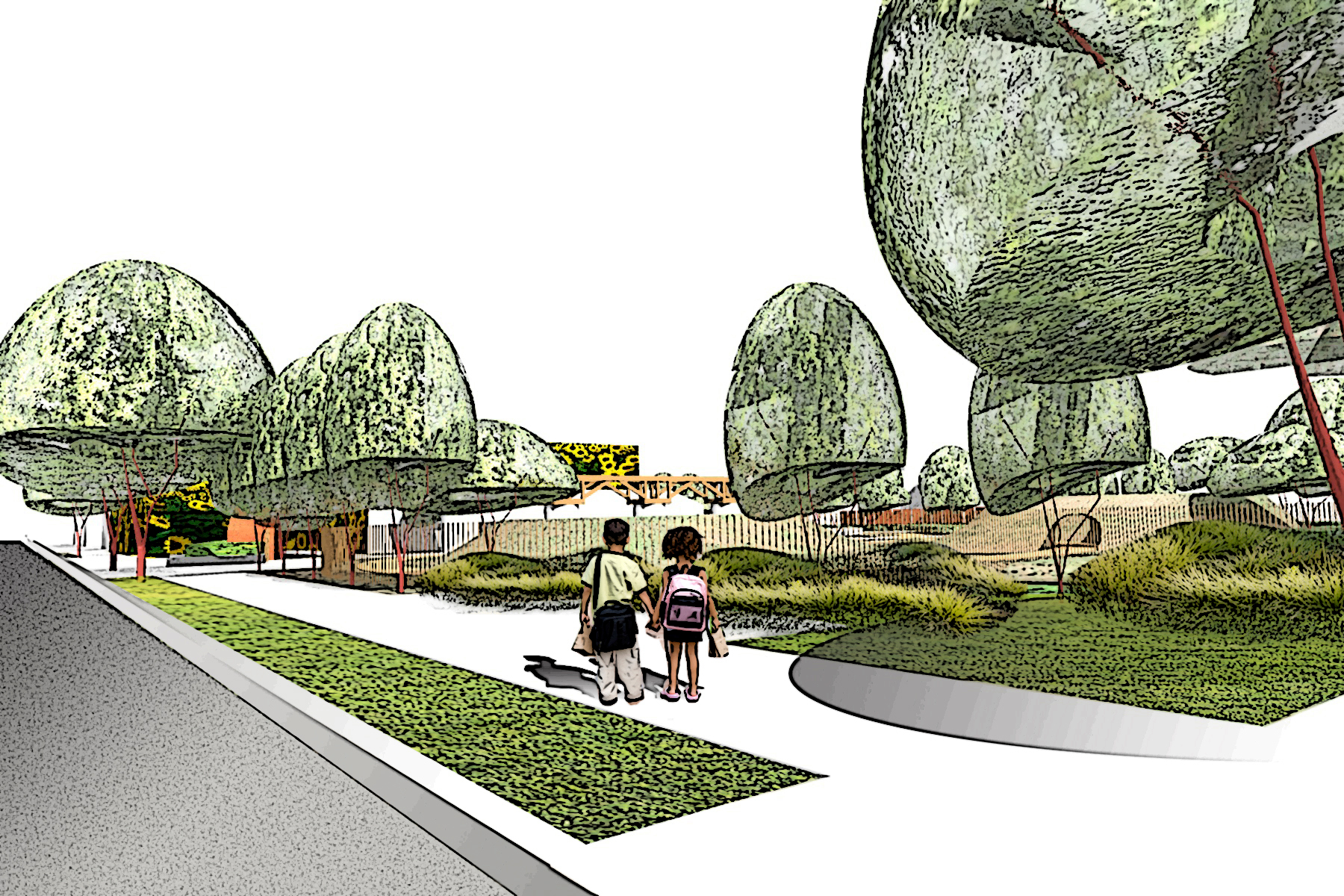 Haverford Bright Futures Park is a response to an intrenational design competition sponsored by the community design collaborarive and a delaware valley child advocacy group. Three separate sites were included within the competition.